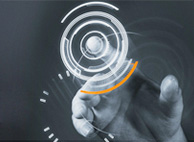 <span style="font-size:8.5pt;font-family:" color:black;"="">
SecuRex Solution (Shenzhen) Limited (SQX) is a leading Value Adding Distributor of high end professional surveillance, business intelligence and physical access control solution since year 2004. SQX differentiates strongly from competition by professional service and commitment on our solution, and, supports our resellers to tailor their solution, to suit the need of various vertical markets.
Video is our core competency, when supported by world class solution, strong ecosystem, open standards, Video centric system can definitely help customers to enhance their system operation and business operation in this ever changing world. SQX is driving the advancement of video centric system, with our persistent enablement to resellers, software development capability and professional support.
SQX is now serving resellers and customers, in the region, via our offices, in Hong Kong, Shanghai, Shenzhen, Changsha and Bangkok, and, is helping world leading brands, including, Milestone, Veracity, AgentVi, Bosch, Dell and Quantum etc.., to deliver world class solution through our strong reselling network.